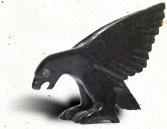 A History of Service
Large corporations hire Russo Communications for special projects, to introduce new products or target specific audiences.
Mid-size business-to-business clients call on us to maximize their marketing message within their industry or establish a brand position with their audience.
Local retail clients get tangible results from the national caliber work we consistently produce for them.
Simply put, Russo Communications creates big ideas based on sound strategies, then brings these ideas to life with outstanding execution.
In partnership with Lumasis - a full service web design, hosting and management firm - we provide complete website direction, content management and email marketing services for our clients.
Please visit the Lumasis web site for a more detailed list of web services offered. www.lumasis.com
We offer the following mix of communication services:
Marketing Services:
Integrated Marketing Programs
Account Planning & Project Management
Consumer & Business to Business Advertising Planning
Retail Advertising Planning & Production
Product/service market development
Corporate Image & Identity
Product packaging & merchandising
In-store merchandising and POS display
Direct response (Consumer and B2B) planning
Broadcast & print media planning, negotiation & direction
Creative Services:
Concept & Creative Direction
Advertising Copywriting
Scriptwriting (film, audio, video, webcast)
Radio & Television Production/Direction
Print & Collateral Design/Production
Direct Response program production
Film/Video Production/ Direction

Internet & Web Services:
Web Branding, Web Site Design & Hosting
Website content management
E-commerce fulfillment programs
Key word search engine copy content
Blog content writing
Email newsletter creation, copywriting & delivery
Email list data base management programs
Pod-casting, online training/product demonstration
Online video/audio content production

Public Relations/Communication Services:
Business, trade & consumer public relations
Corporate press representation
Speech & presentation writing
Image management and new product/service introduction
Trade Shows, Events & Promotion Planning
White paper product and service market research