Just Who is Russo Communications?
Russo Communication Services opened in 1988 in the historic ( what our Chamber of Commerce claims) village of Zionsville - just outside of Indianapolis, IN.
By design, we are a small firm with a history of creating innovative work, developing inspired strategies and delivering sound marketing direction to our clients.
Some clients consider us their idea factory. While to others, we're an advertising and marketing company. It all depends on the client's needs. To us, it's all about the challenge of delivering great work.
Headed by president/creative director, Steve Russo,

Russo Communications focuses our energies on establishing close relationships that enable us to better understand our clients' business, their markets so as to help them achieve their goals.
Who are Our Clients?
Russo Communications has served a cross-section of clients, from

Fortune 500 corporations to national market accounts, from state-wide ad campaigns to single store retailers with business traffic to build.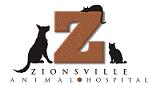 Regardless of their size or the project, each client receives the close personal attention and results-oriented marketing efforts for which we are known.
Email Russo Communications here
to send you a link with our client listing and case examples.
Areas of Marketing Experience include:
Business to business products & services
Retail business to consumer
Transportation, logistics and distribution
Tourism & destination marketing
Automotive (local & regional)
Consumer products, organizations & services
Retail food (restaurants, products, services)
New product/market Introduction
Legal & law-related services
Community economic development, branding & communications